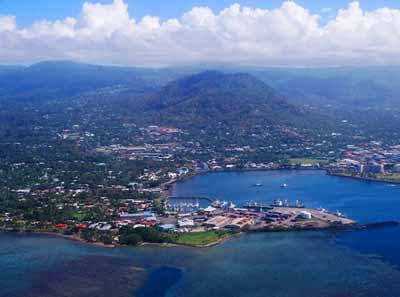 Samoa, officially the Independent State of Samoa, is comprised of the islands of Upolu, Savaii, Manono, Apolima, and the smaller islands of Fanuatapu, Namua, Nuulopa, Nuulua, Nuusafee, and Nuutele.
The capital, Apia, and Faleolo International Airport are situated on the island of Upolu.
Samoa became the first Pacific nation to gain Independence, on 1st June 1962, and the Constitution provides for a unicameral parliamentary system. 
The national Government is made up of three branches – the Legislature, the Executive and the Judiciary. 
| | |
| --- | --- |
| Capital | Apia |
| Language | Samoan, English |
| Currency | Samoan Tala (convert currency) |
| Time Zone | UTC + 13:00 (UTC +13b) Summer (DST) UTC + 14:00 (UTC +14) |