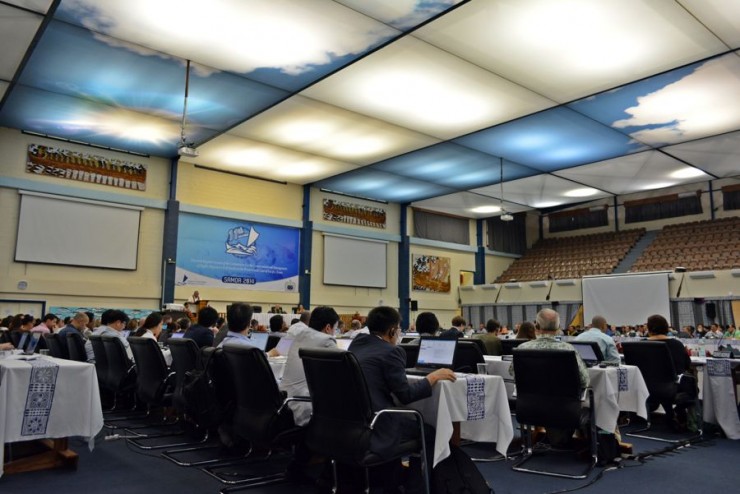 Apia, 1 December 2014–  Samoa's Prime Minister, Susuga Tuilaepa Sailele Malielegaoi welcomed delegates and officially opened the five-day Tuna Commission meeting this morning at the Faleata Sports Complex, Faleata.
This is the 11th Regular Session of the Commission for the Conservation and Management of Highly Migratory Fish Stocks in the Western and Central Pacific Ocean, or commonly referred to as the Tuna Commission.
"On behalf of the Government and people of Samoa, I would like to extend to you all, especially those from outside the Pacific region and those visiting Samoa for the first time, a very warm welcome to our island country," said the Prime Minister in his opening remarks.
Speaking to a room of 600+ delegates, Prime Minister Tuilaepa also touched on Samoa's efforts as host of the successful SIDS Conference in September of this year, and for the upcoming 2015 Commonwealth Youth Games.  He highlighted the importance of sustainable management and utilization of limited resources available to small island countries, especially the Pacific.
For the meeting this week, Tuilaepa called for Commission members and non-members alike to work together in the spirit of genuine and durable partnerships, thereby ensuring fish stocks remain healthy for current and future generations.
"The fisheries resource represents a most significant natural resource for all Pacific countries, with many of the economies relying heavily on fish and fish products," he said, adding that the Pacific Leaders Forum have continued to give high priority to fisheries issues and development, as reflected in the Pacific Plan.
"This underscores the importance of fishery resources to economies and communities of Pacific nations, so the emphasis is on a consistent call for optimum benefits from these resources."
The Tuna Commission is meeting from 1-5 December , with 41 countries and 49 intergovernmental organisations and NGOs expected to participate.
Prime Minister's WCPFC Opening speechSamoa 2014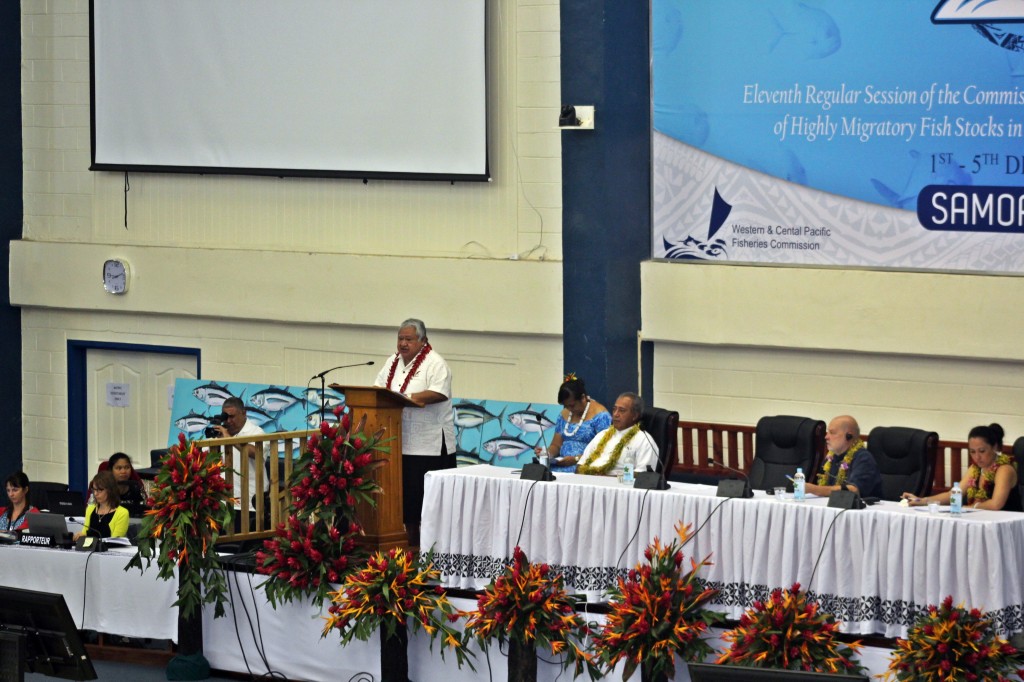 [More Photos available in Media Gallery]