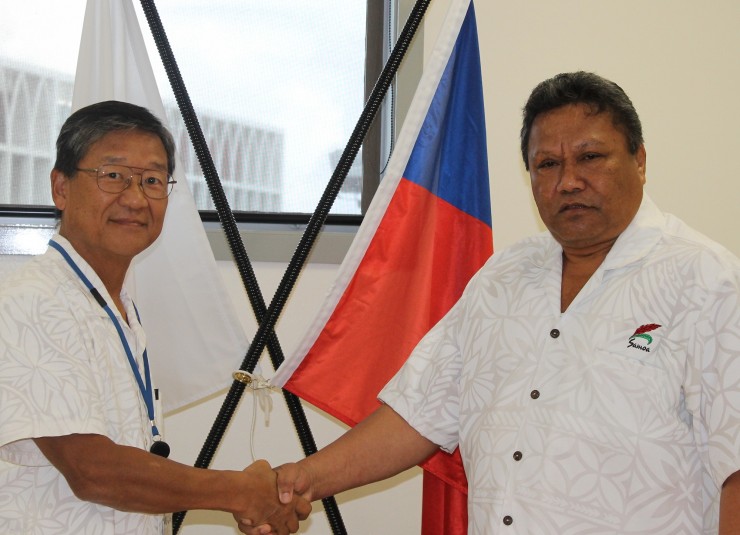 EDUCATION NEWS:  25 February 2015
Samoa and Japan once again formalised a contract for a grant of up to US$158,071 for reconstruction efforts at Lotofaga Safata Primary School.
The grant is provided under Japan's Grant Assistance for Grassroots Human Security Projects (GGP) and will fund the reconstruction of of eight classrooms, a staff room and a library.  The Lotofaga Safata Primary School committee will finance any additional costs.
Ambassador of Japan to Samoa Tuimaugaoali'i Kazumasa Shibuta emphasized Japan's firm commitment of supporting Samoan people from a human security perspective as well as the importance of implementing social and economic development projects needed for Samoan communities.
"Japan aligns its funding with priorities outlined in the Strategy for Development of Samoa which lists education as a top priority," said Ambassador Shibuta.
President of the Lotofaga Safata Primary School Committee, Manualesagalala Enokati Posala joined Tuimaugaoali'i in formalising the arrangement.