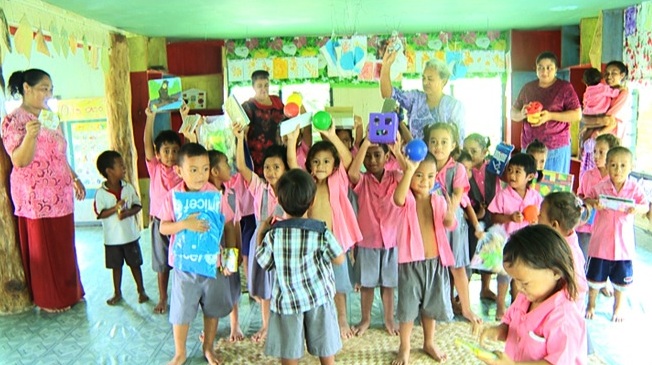 PRESS RELEASE from the Ministry of Education, Sports and Culture.
11 February 2015
The focus on Early Childhood Education (ECE) in Samoa continues to be a collaborative effort between the Ministry of Education, Sports and Culture and the National Council of ECE in Samoa.
A training was held recently for all the teachers of Early Childhood Education (ECE) in Upolu and Savaii.  The main purpose of the training was to upgrade teachers' knowledge and skills and share more effective teaching methods to assist them in their work for the new year.
Good quality early childhood care and development programmes lead to better outcomes for children, and this is why it is crucial that children are properly taught from when they are young.  This message was reinforced at the training.  The teachers were also reminded of relevant teaching methods for children with disabilities.
Parenting Education was also revisited to remind teachers of the importance of the parents' role in terms of caring for and contributing to their children's upbringing.
The training was based on these objectives:
Planning using Integrated Approach
Preparing of Resources
Strengthening the use of children's portfolios
Exploring different strategies to cater for needs of children with disabilities
Strengthening parenting education
It is also expected that the support will be a continuing process for all ECE teachers through visits and meetings planned for this year.
###