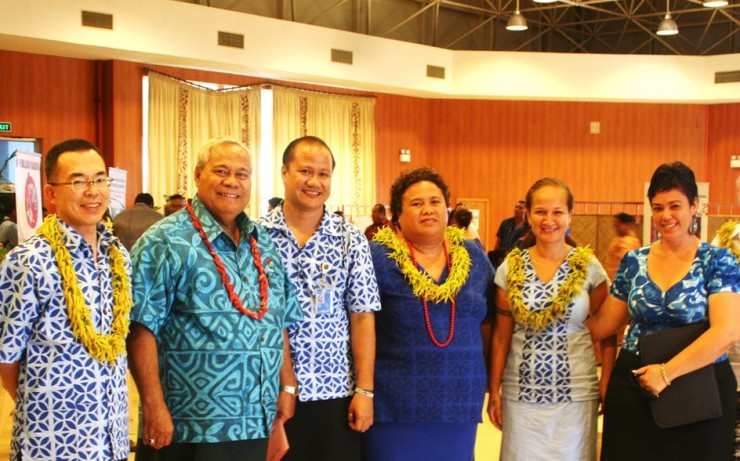 The Samoa National Action Plan on Youth Employment or SNAPonYE project was officially launched today in Apia, through joint efforts between the Ministry of Women, Community and Social Development and the International Labour Organisation's Pacific Office.
MWCSD Minister, Tofa Tolofuaivalelei Falemoe Leiataua delivered the keynote address and highlighted Government's commitment to the importance of job-creation specifically for youth employment, as seen with recent developments such as the Citizenship Investment Bill.
Tolofua said,
"The Government recognises the importance of projects such as SNAP, which is a timely initiative that supports Government's focus to create more job opportunities for the youth of Samoa.  After all, that's what we hope to achieve with the Citizenship Investment Bill currently before Parliament.
The goal is to create jobs and provide decent work for our youth as they are the future leaders of this country."
SNAP on YE is a one year project, funded by the Government of Sweden and supported by the Government of Samoa through MWCSD.
Building on existing ILO support to Samoa, SNAPonYE will provide Samoa with:
A National Action Plan on Youth Employment, highlighting priority measures based on the identification of human and financial resources requirements, endorsed by the Government for its implementation.
A strengthened institutional framework to coordinate, monitor and report on the delivery of a National Action Plan on Youth Employment.
Contributions to create sustainable jobs and initiate a national dialogue on integration of job creation and enterprise development in climate change in resilient, adaptation and mitigation efforts, as highlighted in the SIDS Conference.
ILO Pacific's Deputy Director, Mr Satoshi Sasaki said they were committed to this project as part of the UN Country Team:
"Working with other UN agencies, UNDP and UNESCO in particular in youth employment, we will make our technical inputs coherent and coordinated to support the Government-led youth employment programmes in Samoa."