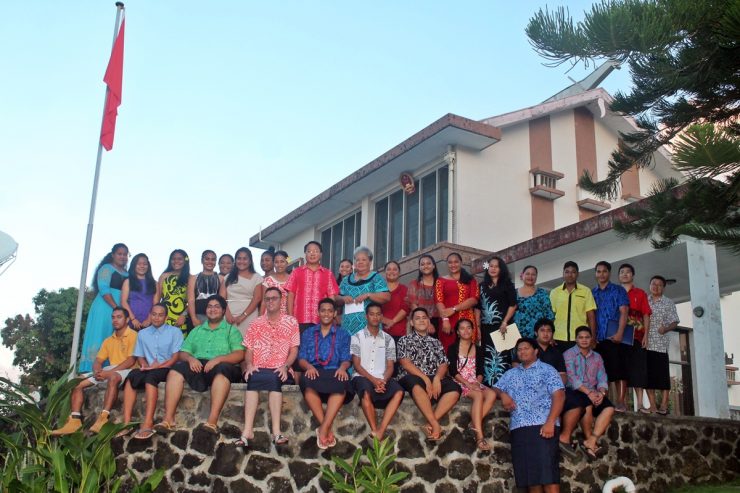 19 August 2016
Samoan Scholarship  Students farewelled
The Chinese Embassy last night hosted a farewell function for more than thirty students who have secured scholarships to study in China this year as part of the Chinese Scholarship Programme.
A total of 28 students have been awarded the bilateral full scholarships and another four have been awarded China-South Pacific Regional Scholarships.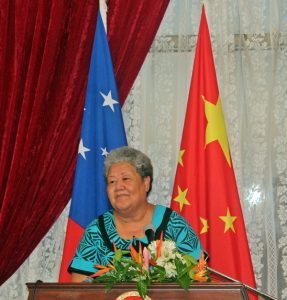 Samoa's Foreign Affairs Chief Executive, Peseta Noumea Simi represented Government at the event.
"The scholarship schemes have continued through many decades with the support of Samoa's development partners, both long and short term training opportunities. This occasion therefore allows me on behalf of the government of Samoa to convey our appreciation to the government of China as one of the key contributors to the scholarship and development agenda.
"Education remains a key priority sector for Samoa, even more so today hence the urgent need to continue to direct resources to develop a well-educated and skilled population, which will go a long way towards the attainment of Samoa's national goals and aspirations," said Peseta.
China's Ambassador to Samoa welcomed all new and returning students, and spoke of the joint ambitions for stronger ties and mutually beneficial interactions.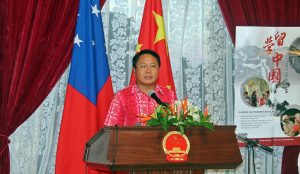 "In China, we have a saying. If you want ten years of prosperity, you grow trees.  If you want one hundred years of prosperity, you grow people.
"That is why China attaches great importance to the education cooperative with Samoa."
His Excellency went on to say that China has been granting scholarships to students in Samoa as early as 1982.
"Up to the academic year 2016/2017, there have been around 200 Samoan students in total who have studied in China. The scholarship programme is a far-reaching one, that provides equal opportunities for all Samoan undergraduate and postgraduate applicants," he said, adding that "this programme has provided students with knowledge and skills to contribute to the socio and economic development in Samoa."
Students will pursue various disciplines such as International Business, Tourism, Biochemistry, Teaching Curriculum and Theory, Music, Human Geography and Development, Commerce, Public Administration, Civil Engineering, Biological Technology with Pharmacy, Computer Science, Human Resource Management, Flight Vehicle Design and Engineering, International Economics and Trade, Forest Resource Conversation and Recreation, Political Science, Resource Environment and Urban Planning and International Affairs and Relations.

China-Samoa Bilateral Awards
Post Graduates: Stefan Christian Szegedi, Albert Thomas Meredith, Ana Mau Sefo, Fiaigoa Malolo, Lagi Reupena.
Under-graduates: Ioane Matini Faasino, Sina-Moli Rosita Avaia Vavae Toma, Philton Pene Solomona, Mark Nylani Burgess, Peniamina Galumalemana, April Gustava Ah Poe, Jadose Krystal Chan Boon, Fiaalii Henry Pula, Michanna Stowers, Juanita Malo Puotoa, Berakar Aumalaga Penaia Ieremia Saufoi, Gogosina Leufisa Jemahe Tusashruma Ieremia, Grace Leitu Afaese, Ramona Asaua Aumaga, Makerita Lomealagi Viali, Asotasi Seumalosisalafai Lafaoseu, Fuamata Salelesi, Iairo Junior Tala, Laaunafausia Iosefa Misa, Solomona Benjamin Solomona, Judy Luisa Lelevaga.
China-Samoa PIF Regional Awards
Letaulau Ropati, Jonathan Taumata Rodney Chang, Frances Afuamua.
Award Extension
Hope Lafaele, Ulimasao Piliati Fata