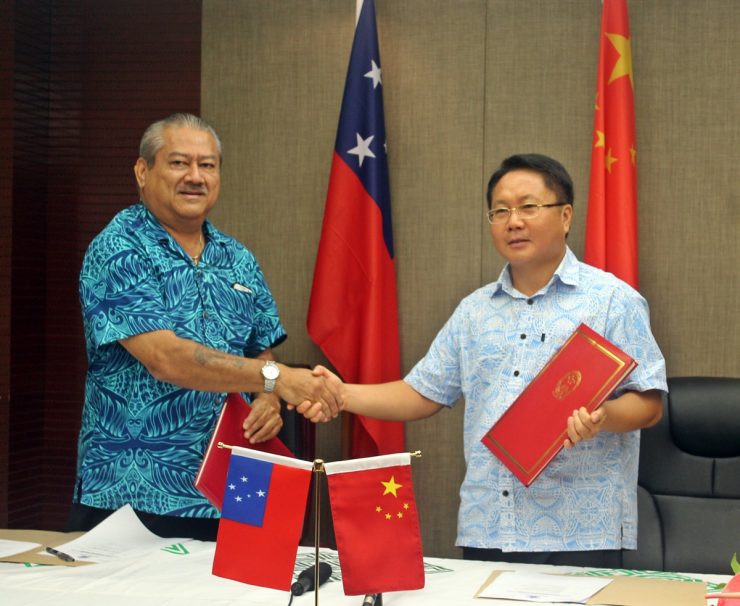 The Government of Samoa has concluded an Air Service Agreement with the Government of China.
Under the Air Services Agreement, the designated airlines of Samoa and China will be able to fly between the two States, as well as via or beyond any third country.  There are no restrictions on capacity, frequency and aircraft type.
This agreement will not only create better connectivity between the two States but will also have the added benefit of increasing trade and tourism.  In the foreseeable future, this should create more opportunities for our local entrepreneurs and tourist service operators.
The agreement also reaffirms the Samoa International Air Services Agreement Policy which states that the Government of Samoa promotes Open Skies Air Services Agreements.
The Air Service Agreement between Samoa and China was signed by the Minister of Works, Transport and Infrastructure, Papaliitele Unasa Niko Lee Hang and the Chinese Ambassador to Samoa, His Excellency Mr Wang Xuefeng.
###