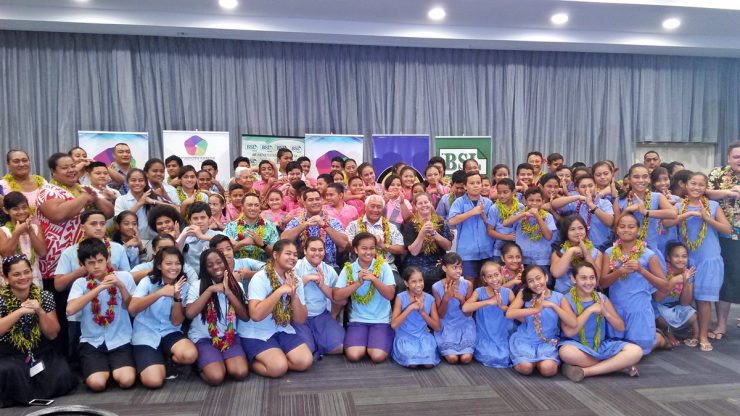 School children from Malifa, Ah Mu Academy and Samoa Primary Schools were warned by the Prime Minister, Tuilaepa Sailele Malielegaoi, against eating sweets at this morning's launch of the Sugar Crush Week.
The nutrition programme was initiated by Nobesity Samoa, in collaboration with the Nutrition department of the Ministry of Health.
The programme, funded by the US Embassy and Business Systems Limited, aims to prevent children from developing a sweet tooth by educating them on the importance of consuming less sugar, maintaining a balanced diet and living a healthy lifestyle.
Said Prime Minister Tuilaepa,
"Eat nutritious food that will make you strong, keep you healthy and prolong your lives.
"Take care of yourselves. You are the future of Samoa."
Tuilaepa also told the children to remind their parents about making healthy food choices.
US Charges D'Affaires, Angela Wilkinson, remarked on parental responsibility and said that parents are given the most precious job of guiding and protecting children.
"Part of that is providing them with better nutrition and healthy food choices.
"We have to set good examples for our children by practicing and showing them good eating habits and staying active through sporting activities and exercise."
The week-long programme includes a Guardians round-table panel discussion on television and visits to schools later in the week.
###