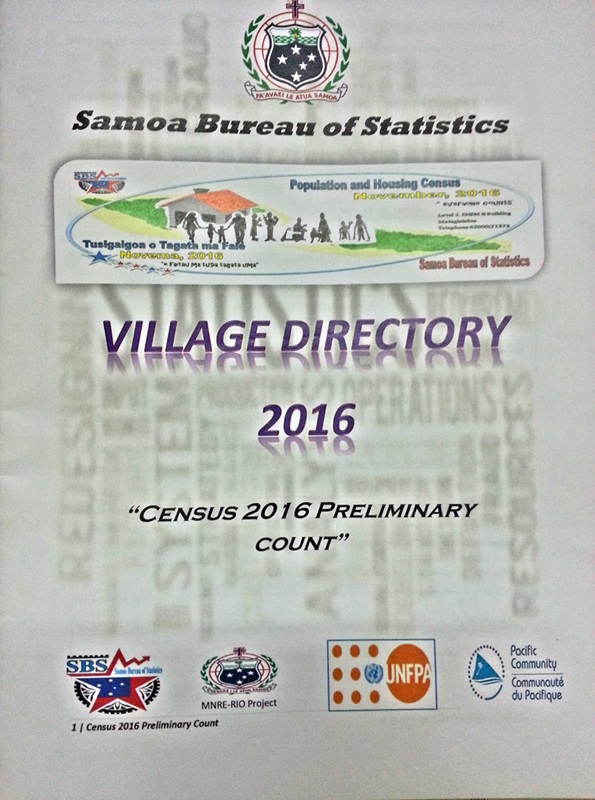 The Village Directory 2016 publication by the Samoa Bureau of Statistics was officially launched this morning by Prime Minister Tuilaepa Sailele Malielegaoi.
"We are here this morning to mark the preliminary count of Samoa's population, presented in a Village Directory that contains the population of each village in Samoa distributed by gender," said Tuilaepa.
"This is the second of five outputs that have been planned for compilation and delivery based on the results of the recent 2016 Population and Housing Census. The Samoa Bureau of Statistics plans to launch the third output, which is the main census report, in June next year."
"There is a high demand from the public sector for quality statistical information to inform public policies aiming to improve the lives of Samoan people. This demand indicates an effective, strong partnership among all stakeholders of the national statistical system."
Tuilaepa also acknowledged the technical support by Samoa's development partners and also thanked the public for their cooperation in supporting the field work for the Census.
The preliminary count of the total population on 7th November 2016, as stated in the directory, is 192,342; about 5,000 more since the last population count in 2011.
###