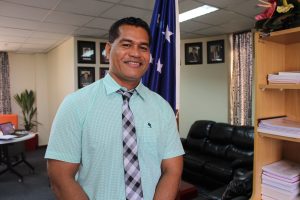 Hon. Afamasaga Lepuiai Rico Tupai
Minister of  Communication and Information Technology, Afioga Afamasaga Lepuiai Rico Tupai is a Member of Parliament for Aana Alofi Nu. 3 Constituency.
This is his first Parliamentary term.
Afamasaga has worked in the media industry for many years, in both public and private sectors, including a stint at the National University of Samoa.
He is married to  Mataafa Asenati Tupai and is a member of the Church of Nazarene.